Article – Big Bang – section "We talk about it…" – October 2006 – n°28.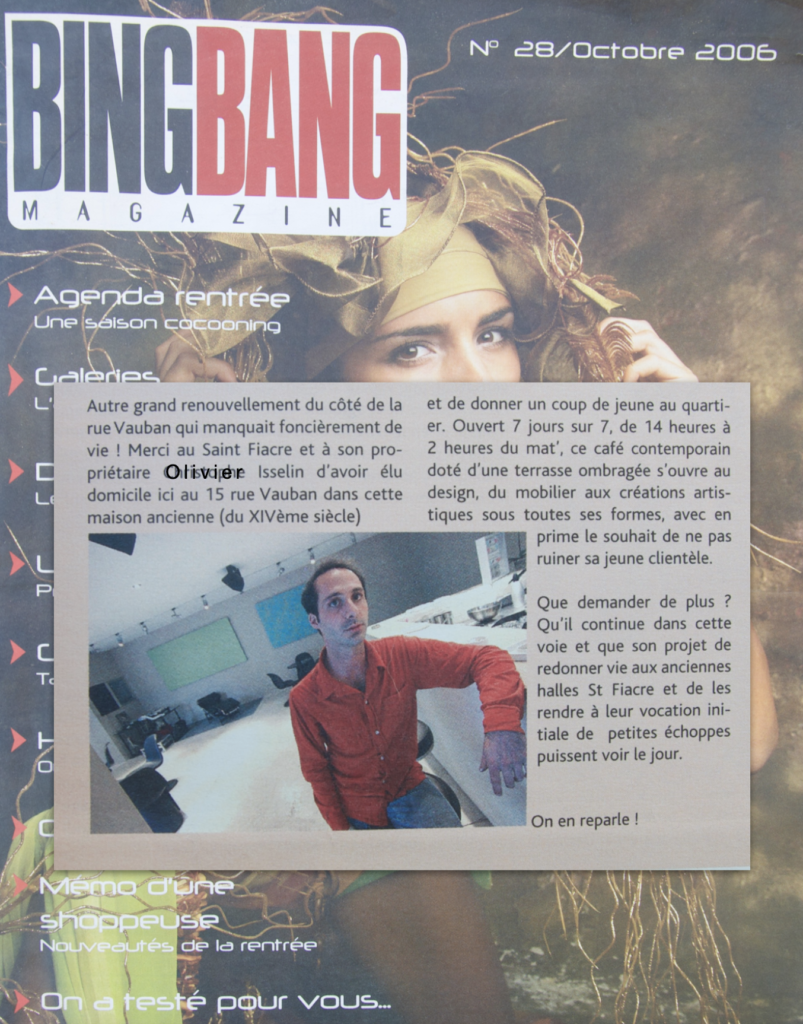 Another great renewal on Vauban Street, which was sorely lacking in life! Thanks to Le Saint Fiacre and its owner Olivier Isselin for taking up residence here at 15 Vauban Street in this old house (from the 14th century) and giving a breath of fresh air to the neighborhood. Open seven days a week, from 1 pm to 2 am, this contemporary café with a shaded terrace embraces design, from furniture to artistic creations in all its forms, with the added desire not to bankrupt its young clientele.
What more could you ask for? That it continues on this path and that its project of revitalizing the old St. Fiacre market halls and restoring them to their original purpose as small shops comes to fruition.
We'll talk about it again!
Archives Olivier Felix Isselin.
---