Article – TGV Magazine – Tours d'horizon Nord Est section – issue 72, March 2005.
Exhibition John Batho – Paper Light – Surfaces – Mists.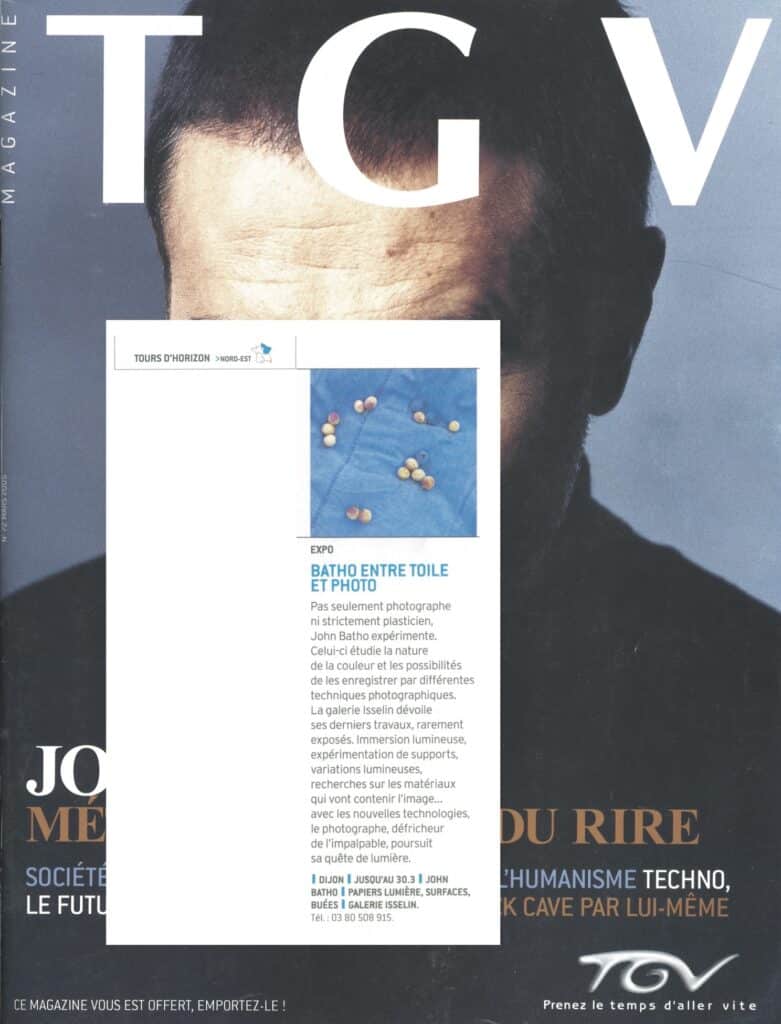 Not just a photographer or strictly a visual artist, John Batho experiments. He studies the nature of color and the possibilities of capturing them through different techniques. The Isselin gallery unveils his latest works, rarely exhibited. A luminous immersion, experimentation with supports, variations of light, research on the materials that will contain the image… with new technologies, the photographer, a pioneer of the intangible, continues his quest for light.
Olivier Felix Isselin archives
---